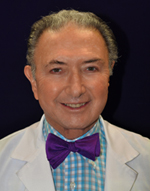 Gerald Bock, MD,
California Skin & Laser Center
Stockton
,
California
,
95207
,
USA
(209) 751-4292
Are you a doctor / consultant? Refer a patient / client to Gerald Bock, MD
Are you a patient? Request an appointment from Gerald Bock, MD
Member Login
Connect With Me
Are you a medical practitioner and know this Doctor/Consultant? If so, please add a review.
Stockton, California, 95207 , USA
(209) 751-4292
Services Offered: Skin Cancer, General Dermatology, Cosmetic Dermatology, Cosmetic Surgery, Facial Sculpting with Dermal Fillers, BOTOX® and Dysport™, Spider and Varicose Veins, Fat Removal, Laser Hair Removal, Tattoo Removal, Prejuvenation

Dr. Bock is a fellow with the American Academy of Dermatology, and a former president of the San Joaquin County Medical Society and the Sacramento Valley Dermatologic Society. He has shared his extensive professional knowledge as a faculty member of the University of California at San Francisco Medical School and Stanford University Medical School.