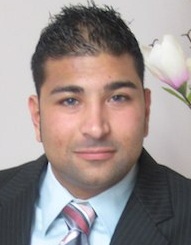 Aneel Belani, DDS
Elite Dental Specialists
Aurora
,
Illinois
,
60504
,
USA
630) 585 6100
Are you a doctor / consultant? Refer a patient / client to Aneel Belani, DDS
Are you a patient? Request an appointment from Aneel Belani, DDS
Member Login
Are you a medical practitioner and know this Doctor/Consultant? If so, please add a review.
Aurora, Illinois, 60504, USA
630) 585 6100
Dr. Aneel is the youngest Endodontist to ever become a Diplomate of the American Board of Endodontics