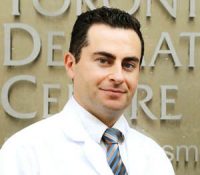 Dr. Benjamin Barankin, MD, FRCPC, FAAD
Toronto Dermatology Centre
Are you a doctor / consultant? Refer a patient / client to Dr. Benjamin Barankin
Are you a patient? Request an appointment from Dr. Benjamin Barankin
Member Login
Connect With Me
Are you a medical practitioner and know this Doctor/Consultant? If so, please add a review.
Toronto, Ontario, Canada
Dr. Benjamin Barankin is a board-certified, award-winning Toronto dermatologist specializing in medical, surgical and cosmetic care of the skin. His undergraduate university training was in Life Sciences and Psychology at Queen's University, followed by medical school at the University of Western Ontario. Dr. Barankin then completed a five-year dermatology residency at the University of Alberta that resulted in him being awarded a fellowship in Dermatology by the Royal College of Physicians and Surgeons of Canada.