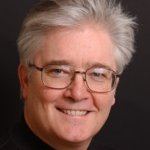 Bill Williams, DOCS,
Suwanee Dental Care
Suwanee
,
Georgia
,
30024
,
USA
(770) 614 7300
Are you a doctor / consultant? Refer a patient / client to Bill Williams, DOCS
Are you a patient? Request an appointment from Bill Williams, DOCS
Member Login
Are you a medical practitioner and know this Doctor/Consultant? If so, please add a review.
Suwanee, Georgia, 30024, USA
(770) 614 7300
Dr. Bill Williams has served his patients with compassion and understanding since 1975. We believe your experience does make a difference. He is a Master of the Academy of General Dentistry and a Master of the International College of Craniomandibular Orthopedics as well as the team dentist for the Gwinnett Gladiators for the past 11 years.