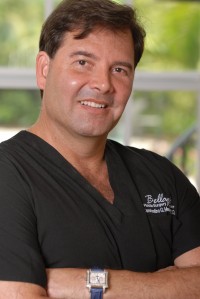 Constantino G. Mendieta, MD FACS FICS
Miami, Florida, 33133, USA
305-860-0717
Miami
,
Florida
,
33133
,
USA
305-860-0717
Are you a medical practitioner and know this Doctor/Consultant? If so, please add a review.
We are all familiar with the timeless adage that "no two individuals are the same." World renowned plastic surgeon Constantino Mendieta MD extends this aphorism to each and every surgery case: "No two individuals are the same, therefore, no single technique is suited to all cases." Dr. Mendieta treats each patient he sees with versatility, open mindedness, creativity, combined with an experienced and keen eye for detail. Moreover, extensive training with global legends and innovators within the field of plastic surgery has instilled Dr. Mendieta with the ability to integrate traditional approaches with the latest in procedural and technological advances. In short, Dr. Mendieta is uniquely qualified to diagnose and recommend the surgical options most appropriate in obtaining one's individual needs and in securing the most natural results.

Early Beginnings

Born in Los Angeles, California, Dr. Mendieta moved, at a young age, to his parent's homeland – Nicaragua. Dr. Medieta's first exposure to the art and science of plastic surgery was provided here while observing his uncle – a plastic surgeon – reconstruct the disfigured faces of war victims. Marveled by his uncles' skills and ability to restore near-normal appearance, Dr. Mendieta returned to the United States where he completed his secondary education, all the while focusing on one day emulating the work and accomplishments of the man he admired.

Training and Accomplishments

While pursuing this ambition, Dr. Mendieta has received numerous honors and awards including being named in the International Who's Who and graduating Magna Cum Laud. Adding to his multiple distinctions and achievements, Dr. Mendieta completed a rigorous residency program in general surgery at Maricopa Medical Center in Phoenix, Arizona. Subsequently, Dr. Mendieta then continued his plastic surgery training at the University of Miami, obtaining specialties in both general surgery and plastic surgery.

Having completed his institutional education regimen, Dr. Mendieta was recognized early on for his vast knowledge and skills. Possessing such attributes, Dr. Mendieta received the distinct privilege and opportunity of enhancing his training under world-renowned leaders in the plastic surgery field. His training experiences took him to Brazil, Scotland and England where he completed a fellowship at the Royal College of Surgeons. Afterwards, Dr. Mendieta returned to California where he studied under one of the world's most accomplished facelift surgeons as well as working with several internationally-respected figures.

After finishing a facelift surgery fellowship, Dr. Mendieta went to Atlanta, Georgia where he completed fellowships in aesthetic and reconstructive surgery of the breasts as well as various facial surgery techniques focusing on rejuvenation of the eye area. One of Dr. Mendieta's crowning achievements was his selection and commensurate completion of an aesthetic surgery fellowship at Harvard University in Boston, Massachusetts. Acceptance to this fellowship is highly competitive and very exclusive. Adding to his international training background, Dr. Mendieta then traveled to Paris, France to complete advanced training under world famous breast surgeon Dr. Louis Benneli. The techniques Dr. Mendieta learned from Dr. Benneli focus scar minimization and breast lift/reduction techniques. Dr. Mendieta also spent time in Brazil training under Dr. Sampio Goes for the similar surgical techniques. These training modalities and achievements are formally recognized through Dr. Mendieta's status as a Fellow of the American College of Surgeons.

In September of 2000, Dr. Mendieta achieved the exclusive distinction of becoming Board Certified by The American Board of Plastic Surgeons. This platinum standard assures that Dr. Mendieta maintains the highest levels of education, examination, and certification as a plastic surgeon.

Constant Evolution

Through his global travels and training Dr. Mendieta has attained world-class skill in facial surgery, breast surgery and body sculpting. Moreover, he well versed in all aspects of aesthetic and reconstructive surgery. His emphasis on patient care and meticulous attention to detail have earned him the trust and respect of his patients and colleagues. As a result, Dr. Mendieta has developed both a national as well as an international following. Recently, Dr. Mendieta has been featured on numerous domestic and international television programs such as Bravo's reality TV show "Miami Slice." Concomitantly, in 2005 Dr. Mendieta was named by the Research Council as one of the top surgeons in the United States. At present, as a renown expert on the evolution and techniques of body reshaping, Dr. Mendieta is a frequent lecturer in various professional society meetings.