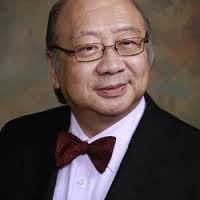 Dr. David T. W. Chiu, MD, FACS
New York
,
New York
,
10075
,
USA
212.879.8880
Are you a doctor / consultant? Refer a patient / client to Dr. David T. W. Chiu
Are you a patient? Request an appointment from Dr. David T. W. Chiu
Member Login
Are you a medical practitioner and know this Doctor/Consultant? If so, please add a review.
New York, New York, 10075, USA
212.879.8880
Services Offered: Plastic Surgery, Reconstructive Surgery, Cosmetic Surgery, Hand Surgery, Peripheral Nerve Surgery, Microsurgery.

Dr. David T. W. Chiu has won many awards to name a few;
2013, the Sushruta Orotion award for creative contribution to plastic surgery
2010, he was honored with the Hanno Millesi award for inventing the autogenous venous nerve conduit (AVNC)
2009 the Japan Society of Plastic and Reconstructive Surgery, awarded him with a Certificate of Appreciation, Lecture "A Reflection on the Scope and Principle of Plastic Surgery" at the 52nd Annual Meeting in Yokahama and in the same year New York Magazine, names him as one of the Best Doctors in 2009 for Plastic Surgery.