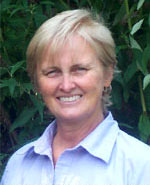 Deborah G. Anders, DDS
Deborah G. Anders – Family & General Dentistry
Black Mountain
,
North Carolina
,
28711
,
USA
(828) 669 8781
Are you a doctor / consultant? Refer a patient / client to Deborah G. Anders, DDS
Are you a patient? Request an appointment from Deborah G. Anders, DDS
Member Login
Are you a medical practitioner and know this Doctor/Consultant? If so, please add a review.
Black Mountain, North Carolina, 28711, USA
(828) 669 8781
Dr. Deborah G. Anders received her Doctor of Dental Science degree from the University of North Carolina at Chapel Hill, School of Dentistry in 1985. She has practiced dentistry in Black Mountain for over 25 years.
Dr. Anders is a member of the American Dental Association, the International Academy of Oral Medicine and Toxicology and a number of other associations.