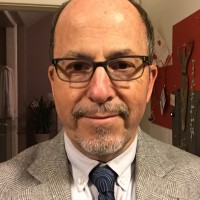 Dr. Harry Lebowitz, MD
Wilmington, Delaware, 19810, USA
302-479-3937
http://www.delawareeyes.com
Wilmington
,
Delaware
,
19810
,
USA
302-479-3937
Are you a medical practitioner and know this Doctor/Consultant? If so, please add a review.
After graduating from Brandeis University, I earned my medical degree at George Washington University in 1982 and served as Captain in the medical service of the United States Marine Corps. Following a year of Internal Medicine, I received my Ophthalmology training at Yale University and postgraduate training at The National Retina Institute. I completed medical executive training at The Wharton School. I am board-certified and was chairman of the Department of Ophthalmology for the Christiana Care Health System where I currently serve on the Board of Trustees. I served as Clinical Assistant Professor of Ophthalmology at Temple University Medical School where I was selected as "Preceptor of the Year". I was chosen by the Medical Society of Delaware for inclusion on their "Best Doctors" list for Delaware as well as selection for inclusion on the list of "America's Top Ophthalmologists" by the Consumers Research Council of America.

I am committed to community and international service and am an ardent volunteer in the fight against world blindness. I have donated my services in Vietnam, El Salvador, Senegal, Mauritania and the Caribbean Islands. I regularly volunteer my time serving the Wilmington homeless population offering free eye care on the St. Clare's Outreach Van and the Ministry of Caring. I am an active member of "EyeCare of America" and many other organizations.

My areas of expertise include cataract surgery utilizing monofocal and multifocal lenses and the correction of astigmatism. I also have the expertise in the diagnosis and treatment of retinal diseases including macular degeneration and diabetes.

I am an avid fly fisherman and technology geek, and I enjoy spending as much time as possible with my wife and daughter.