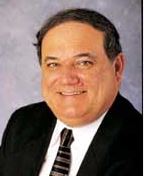 Dr. John R Calamia
Calamia Comprehensive Dentistry
New York
,
New York
,
10017
,
USA
(212) 370 0012
Are you a doctor / consultant? Refer a patient / client to Dr. John R Calamia
Are you a patient? Request an appointment from Dr. John R Calamia
Member Login
Are you a medical practitioner and know this Doctor/Consultant? If so, please add a review.
New York , New York, 10017, USA
(212) 370 0012
Dr. Calamia is currently Full Professor, and Director of Aesthetic Dentistry for the Department of Cariology and Comprehensive Care, New York University College of Dentistry, New York City, New York. He has taught Restorative Dentistry and Dental Material science at NYU Dental Center for over 30 years and is recognized both nationally and internationally as co-developer of Etched Porcelain Laminate Veneer Technology. His research, on porcelain etching and Silane coupling agents led to his placement of the earliest recorded Etched Bonded Porcelain Veneers in October of 1982 and these restorations are still successful 28 years later. The procedure developed by Dr. Calamia in 1983 is still a mainstay of all cosmetic dental practices.
He is a member of the American Dental Association since 1979 and is a member of the American and International Associations of Dental Research. He has attained Fellowship in the Academy of General Dentistry and American College of Dentists and was 2009 President of OKU Dental Honors Society NY Chapter. He has been a member of AACD (American Academy of Cosmetic Dentistry) since 2000, was elected to its Board of Directors in April 2003 till 2010.