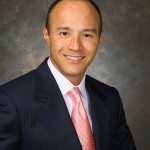 Larry Saylor, DMD, FAGD
Brandon
,
Florida
,
33510
,
USA
(813) 689 4226
Are you a doctor / consultant? Refer a patient / client to Larry Saylor, DMD, FAGD
Are you a patient? Request an appointment from Larry Saylor, DMD, FAGD
Member Login
Are you a medical practitioner and know this Doctor/Consultant? If so, please add a review.
Brandon, Florida, 33510, USA
(813) 689 4226
Dr. Saylor was announced the MyNewSmile's recommended dentist in the Tampa Bay area!

Dr. Saylor is confident he can provide you with World Class Dentistry in a kind, caring and most importantly trusting environment continuing the tradition of the practice started in 1968 with Dr. Price.

Dr. Saylor loves the practice of dentistry, he is a steward of the profession encouraging young students to pursue dentistry and to preserve the great advances dentistry has made in the United States. Dr. Saylor is married with two children. He enjoys cooking, traveling, fishing and exercise. He strives for balance in his life and enjoys forming authentic relationships that stand the test of time.