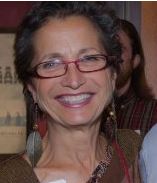 Marielle Pariseau, DMD,
Greater Salt Lake CIty Area ,
(435) 503 7819
http://shapingthefutureofdentistry.org
Greater Salt Lake CIty Area
,
(435) 503 7819
Are you a medical practitioner and know this Doctor/Consultant? If so, please add a review.
In 2010 Dr Marielle Pariseau launched 'Shaping the Future of Dentistry', an organization focused on challenging dentists to acquire new skills and to see current responsibilities as well as future possibilities with fresh eyes. The organization's vision: Dentists Leaders in Health.

Dr. Pariseau obtained her Dental degree from Université de Montréal in 1975, graduating with honours. She has had a successful career in clinical dentistry in Montreal's West End and in the Ottawa Valley.

While still practicing 4 days per week, in 2009, Marielle set in motion her metamorphosis from clinical dentist to social entrepreneur with the creation of the TEETHFiRST.ca website along with an educational school program by the same name for children. This was soon followed by the creation of Shaping the Future of Dentistry, an organization offering leadership workshops for dentists.

Currently, Dr Pariseau is drawing attention as she transforms and expands TEETHFiRST far beyond its original 2009 inception into an organization promoting the concept of Communities Embracing Oral Health.