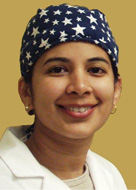 Munira Lokhandwala, DDS
StarBrite Dental
Fremont
,
California
,
94536
,
USA
(510) 795 7786
Are you a doctor / consultant? Refer a patient / client to Munira Lokhandwala, DDS
Are you a patient? Request an appointment from Munira Lokhandwala, DDS
Member Login
Are you a medical practitioner and know this Doctor/Consultant? If so, please add a review.
Fremont, California, 94536, USA
(510) 795 7786
Dr. Lokhandawala is a member of the American Academy of Facial Aesthetics. Dr. Lokhandwala continuing education courses adds 100 hours each year as she stays updated with the latest advances in dentistry to offer them to her patients.