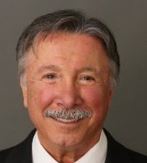 Sam Muslin DDS,
Santa Monica, California, 90404, USA
(310) 829 6796
http://www.faceliftdentistry.com/
Santa Monica
,
California
,
90404
,
USA
(310) 829 6796
Are you a medical practitioner and know this Doctor/Consultant? If so, please add a review.
Dr. Muslin idealizes the shapes of his patient's faces and improves their facial profiles by non-surgically optimizing the bite. His overbite correction, under bite correction and bad bite correction methods are tested before treatment and do not require grinding down any healthy teeth. His no tooth prep bite correction method is quick, painless and has been successfully completed on patients as young as 17 and as old as 93.
His patients have natural looking porcelain that protects their teeth while optimizing their chins, profiles and faces. This treatment prevents premature aging, reduces years of aging form older faces and takes cosmetic dentistry to another level. His "before and after photo gallery" on his website www.FaceLiftDentistry.com displays results that transform lives.