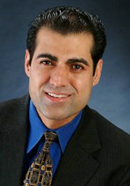 Dr. Syed Amiry, DO
Reston, Virginia, 20190, USA
(703) 766-2220
http://www.restondermatology.com
Reston
,
Virginia
,
20190
,
USA
(703) 766-2220
Are you a medical practitioner and know this Doctor/Consultant? If so, please add a review.
Service offered: General Dermatology and Cosmetic Dermatology

Dr. Syed Amiry is a board-certified cosmetic dermatologist with a passion for combining the art and science of skin medicine with the latest technologies available to help patients achieve optimal, personalized results. He has practiced aesthetic and anti-aging medicine for many years, and has expertise in cosmetic fillers, Botox, and lasers for facial rejuvenation.