Dr. Uttma S. Dham
Westside Dental Center
Dr. Uttma S. Dham
(

20

)
5
Average rating of
5
out of 5 stars
Plantation
,
Florida
,
33324
,
USA
954-476-4535
Refer a Patient / Client
Are you a doctor / consultant? Refer a patient / client to Dr. Uttma S. Dham
Request an Appointment
Are you a patient? Request an appointment from Dr. Uttma S. Dham
Member Login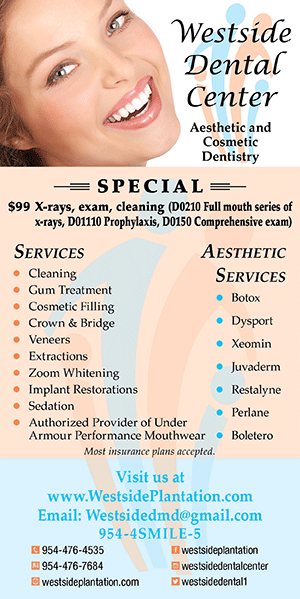 Are you a medical practitioner and know this Doctor/Consultant? If so, please add a review.
Plantation, Florida, 33324, USA
954-476-4535
Memberships/Affiliations/Expertise: Dr. Dham is in good standing with American Academy of Cosmetic dentistry, Academy of General dentistry and Caridad Clinic. Dr. Dham is a certified provider of Invisalign, Lumineers, Snap On Smile and Zoom Whitening. She is currently enrolled in Dawson's Academy of Advanced Dental Education to further enhance her skills in General dentistry.