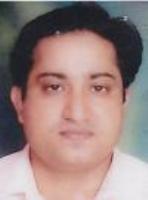 Dr. Vivek Mehta, MDS, FPFA
New Delhi, India
+91-9212024943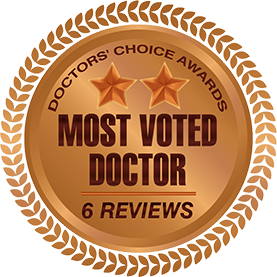 +91-9212024943
Are you a medical practitioner and know this Doctor/Consultant? If so, please add a review.
I did my graduation i.e. B.D.S. from Kurukshetra University, India and post-graduation i.e. M.D.S.from Faculty of Dental Sciences, King George Medical University, Lucknow, India in Pediatric Dentistry on merit basis. I was a distinction holder in graduation, won best table clinics by IDA and was the first Indian to receive Henry M. Thornton Fellowship from SCADA i.e. Student Clinician American Dental Association for my post-graduate studies in 2006 and also rewarded with Fellowship from Pierre Fauchard Academy, USA in 2013. I have completed Diploma in Hospital administration from National Institute of Health and Family Welfare, New Delhi. Presently I am pursuing Post Graduate Diploma in Child Rights Law from National Law School University of India, Bangalore, India. Currently I am working as Assistant Professor in a Central Government University in New Delhi, India and before that I was working as Senior Lecturer in Dental College with a total teaching and working experience of around 10 years. My team consists of my colleague and my senior i.e. Associate Professor.

Regarding my work, I am imparting high quality dental treatment to child patients as dental caries is predominantly a disease of childhood. We as health professionals contribute to the well-being of children by encompassing all technical skills of dentistry against a philosophical background of understanding child developentm in health and disease.

Our work is relevant to South Asian region as majority of the population has limited access to child dental care. The problem faced by the population of this region is comparable as the socio-economic status and genetic pool are almost common.

We faced many challenges when we started the unit as facilities were few and infrastructure was less. We were able to overcome them with the help of senior faculty and administration.

Regarding my future plans, my prime concern will be to acknowledge the global problem of dental caries in children, promote an understanding of caries as a disease continuum that at the early stages is reversible, to ensure a positive dental outcome for the future oral health behaviour of that individual, to motivate individuals and communities to make the changes necessary for a cavity-free future.