Dr. Michelle Yagoda, M.D., P.C.
1025 Fifth Avenue, Suite 3 , New York, New York, NY 10028, USA
212.434.1210
http://www.dryagoda.com
Dr. Michelle Yagoda
(

28

)
5
Average rating of
5
out of 5 stars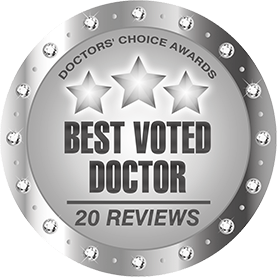 New York
,
New York
,
NY 10028
,
USA
212.434.1210
Are you a medical practitioner and know this Doctor/Consultant? If so, please add a review.
Trained in both Facial Plastic Surgery and Otolaryngology, Dr. Yagoda specializes in aesthetic and reconstructive surgery of the face (including nose, eyes, ears, brows, lips, cheeks, chin, and skin) in Manhattan, NYC, and New York (NY). Her unique integrative approach to beauty combines the best of topical skincare, ingestible supplements, and alternative holistic therapies with injections, laser treatments, and cosmetic surgery to obtain the most natural and rejuvenating results. In Otolaryngology (Ear, Nose, and Throat medicine and surgery), Dr. Yagoda sub-specializes in the medical and surgical treatment of sinus disease, and in Laryngology, she focuses on the care of the professional voice, combining natural, prescription, and holistic treatments with cutting-edge surgical techniques. Patients, professionals, and celebrities from across the globe come to Manhattan, New York City (NYC), and New York (NY) to be treated by Dr. Yagoda. As an internationally recognized expert in care of the professional voice, Dr. Yagoda treats entertainers on-and off-Broadway: performers of the New York City (NYC) and Metropolitan Operas, screen actors, cabaret, rock, jazz, pop, rap, and gospel singers, disc jockeys, radio and television announcers, and public speakers. Highly regarded by the New York Singing Teachers' Association as one of the most comprehensive voice specialists in New York, Dr. Michelle Yagoda has authored "The Professional Voice: Steps Towards Good Vocal Health," and the column, "Whatever You Do, Don't Whisper" in Standby, the newsletter of AFTRA. Dr. Michelle Yagoda is also an inventor and CEO of Opus Skincare, LLC, where she co-created BeautyScoop, a patented beauty supplement. Additionally, she serves on the Committees of Women in Facial Plastic Surgery and Face-to-Face: the Domestic Violence Project, where she provides complimentary plastic surgery to survivors of domestic abuse.  Dr. Yagoda is the Chairwoman of the Public Relations Committee of the American Academy of Facial Plastic and Reconstructive Surgery and has been on the Medical Advisory Board for United Healthcare and Oxford Health Plans for more than a decade.