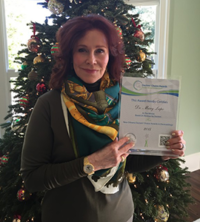 About the Lupo Center for Aesthetic and General Dermatology
Since 1983, Mary P. Lupo, M.D., has been at the forefront of non-surgical skin rejuvenation. She realized at that time the desire for patients to look younger without the downtime and serious risks associated with surgery, as well as the importance of preventative care and maintenance of correction once it was achieved. She began using innovative combination protocols for her patients.
Her reputation as an expert and educator in all aspects of non-surgical skin rejuvenation is well recognized locally and around the world.
Dr. Lupo joined Doctors Choice Awards and the voices of her steadfast medical colleagues and referring doctors with more than 50 reviews speaks her exceptional skills of earning the confidence and high regard of her peers.
Exclusive Benefits
WIth her DCA VIP membership she was able to dominate google search on the first page.
"I'm honored to be recognized as the Top Dermatologist by Doctor's Choice Awards. Thanks to all of my peers for their kind words and support!"

– Dr. Mary Lupo
Dr. Lupo loves the feature where she can use the VIP dashboard to send SMS and Email Invites to her colleagues which makes it super easy to collect reviews during her busy schedule.
She also captures an astounding number of leads through the off-hour patient chatbot. Shortly after implementing the chat bot she started to see immediate results. Inquiries and appointment requests started to flow in. On a good week they received upto 30 new leads through the chatbot alone. This was without any additional effort from her end!
– Dr. Mary Lupo

"The Off Hour Patients chat has been working very well for us! Thank you"
Checkout his success story here: